 What happens in politics when more women are elected?
We will travel to 6 countries to interview women who are elected and are changing how politics looks like in Latin America.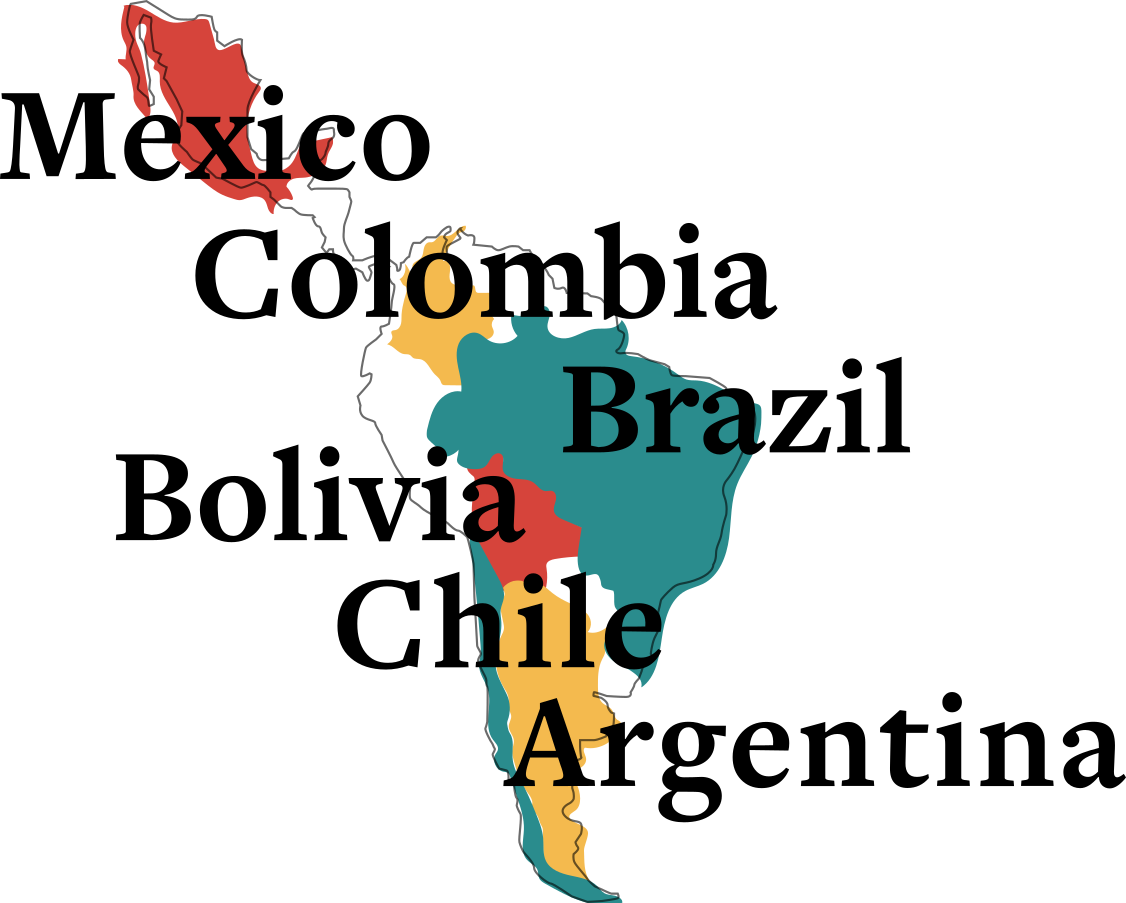 Emerging Politics Women is about women and political innovation.
We will investigate what are their political practices, agendas, challenges and gain a better understanding of female leadership potential. We want to understand how women are updating the democracy in the 21st century.
This project offers a new perspective to the debate which is based on uncovering the practices of political innovation that women in power carry out. Bringing the names and practices of women who are changing politics to light creates new references and contributes to fomenting a new political imaginary from a female perspective.
We will interview women who have won elected office (legislative and executive), are from different political persuasions and territories, mirror the ethno-racial diversity of the region.
The project lasts two years.
In 2019, we will run two phases – Research and Diffusion –, which have the following steps:
Collaborative mapping of more than 600 women who hold elected office (executive and legislative);

120 in-depth interviews with women who hold elected office (executive and legislative) in order to identify new political practices and behaviours based on a female paradigm;

Interviews with scholars and specialists on gender and politics to understand the historical and social context of women in politics in each of the countries;

Analysis translated into creative narratives in accessible language shared online and as a pdf report;

Documentaries and Audiovisual products in partnership with the mass media platforrm such as GloboNews, Quebrando o Tabu;
Organization

Partnerships